Holy Nikolai Orthodox Church
in Norway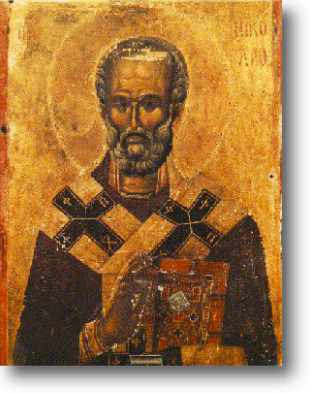 Holy Nikolai is one of the most beloved saints of the Church. Holy Nikolai is the patron of the first Orthodox congregation in Norway in modern times.
In this website we would like to give you a brief presentation of our congregation, our history and present day situation. If you visit our country, please come and join us for liturgy. Please take contact with us if you have any questions regarding orthodoxy in Norway.

Visiting address:
Hl. Nikolai Kirke: Tvetenveien 13, Helsfyr, Oslo
Liturgy:
in Church-Slavonian and Norwegian every Sunday
at 11.00 hrs.
First Sunday of the month liturgy is celebrated in Norwegian. For further information and map, see Liturgical services. (Norw. site)
Postal address:
P.O. box 9162 Grønland,
0134 Oslo, Norway
E-mail address:
'Contact us here'
Principal:
Archimandrite
f. Johannes Johansen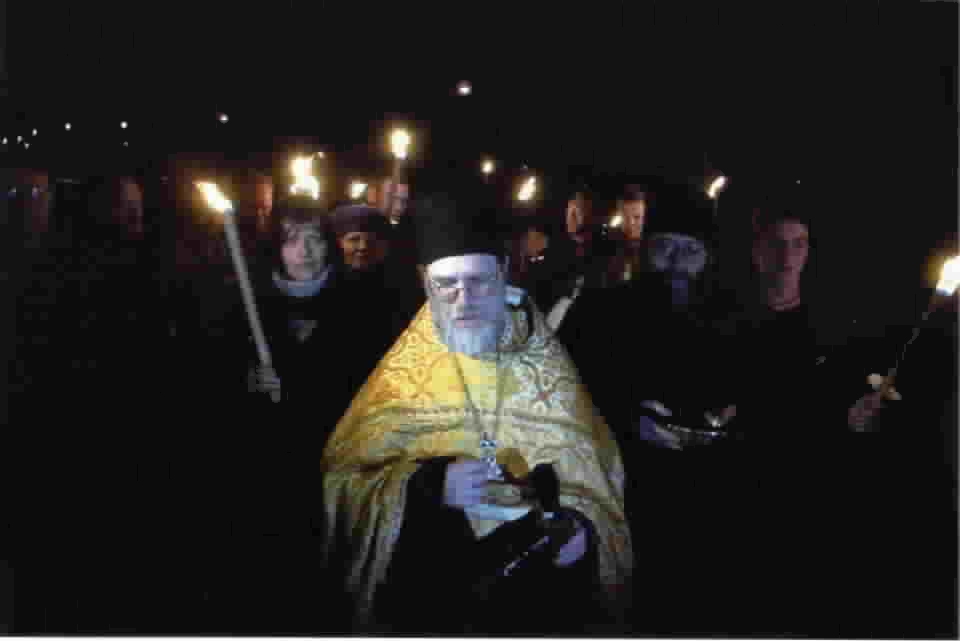 F. Johannes at the inauguration of the Leonardo da Vinci bridge in Ås outside Oslo, october 2001.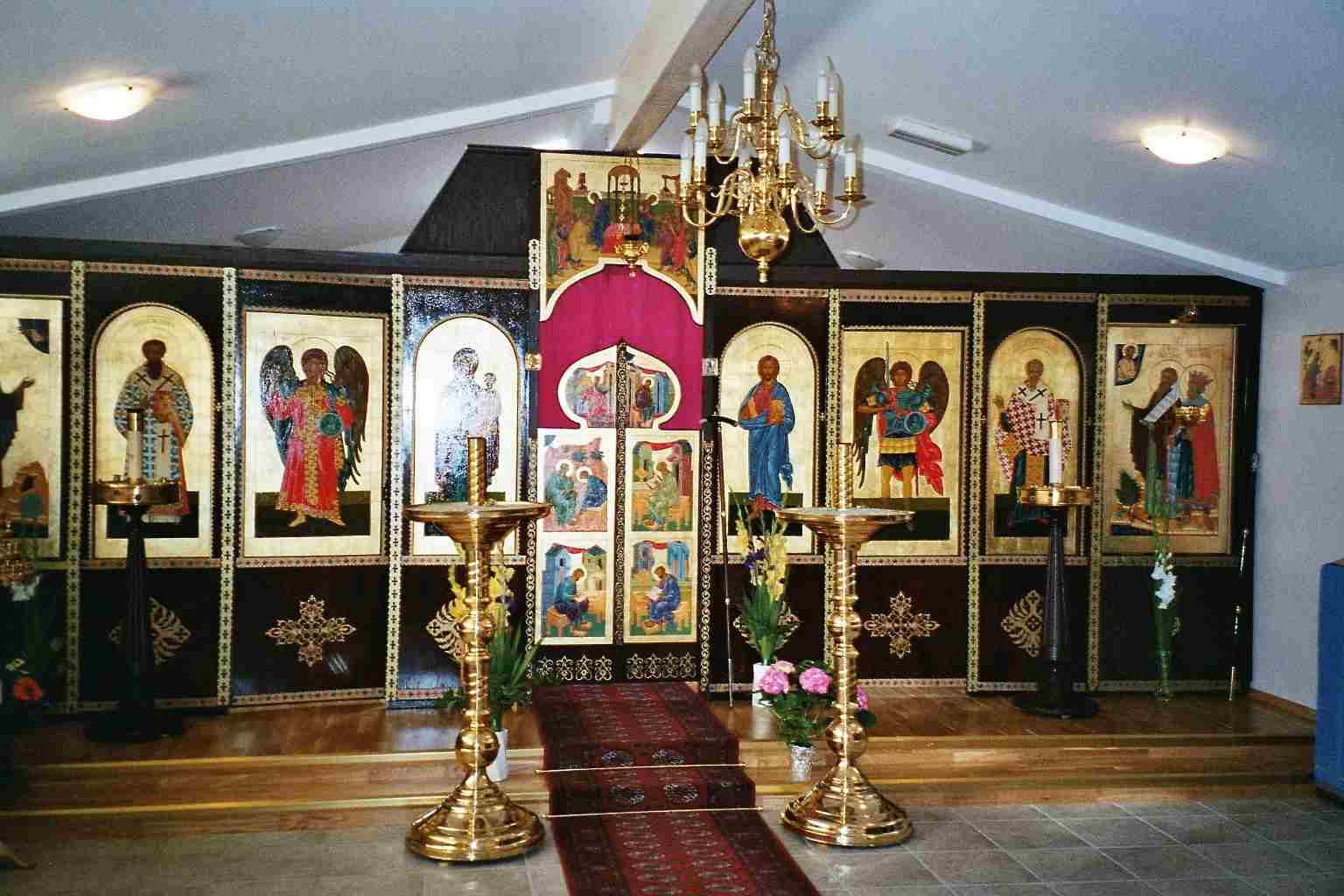 Hl. Nikolai Orthodox Church relocated to a new address September 6th 2003. Sunday September the 7th, Archbishop Gabriel served the Liturgy in the our Church for the first time together with clergy and Orthodox believers from several Orthodox congregations.
Holy Nikolai Church in Norway is subject to the Patriarchy in Belgrade